About UXPA Ireland
The User Experience Professionals Association (UXPA), formerly UPA
promotes collaboration and excellence in UX
supports individuals who are involved in the research, design, and evaluation of user experiences. 
UXPA is a global organisation with supporting local chapters around the world.
Defuse - Design for Use
20 x slides | 15 x seconds | 12 x explosive talks
7pm, Thursday, November 7th @ The Sugar Club ( Google map of the Sugar Club)
Come join the Dublin IxDA community for a night of inspiration, innovation and insight as some of Ireland's leading experts in the field of Interaction Design share their stories and highlight some of the most compelling design challenges they face.
IxDA Dublin will host an evening with 12 of Ireland's Interaction Design experts who have just five minutes to present their most compelling ideas about design. The evening will also include a great design competition with a fantastic prize up for grabs.
It's FREE - This event is not ticketed. First come first served. Show up early.
My Favourite UX Tool
Event Date : Thursday, 16 May 2013
Doors open at 6:30
Time : 7pm - 10pm
Location : Engine Yard, 35 Barrow Street, Dublin 4 Dublin, Ireland
Register for 'My Favourite UX Tool'
It's... show & tell:
Tools used for User Experience work
It's... rapid-fire:
Strictly 5 minutes per speaker with gameshow buzzer calling time's up
It's... refreshing:
- Surprising things about tools you already know and love
- Surprising tools you hadn't thought of using for UX
- Plus Beer and pizza being provided!

There are still some free slots for speakers. If you would like to present, contact us at uxpa.ireland@gmail.com.
Big thanks to our event sponsor: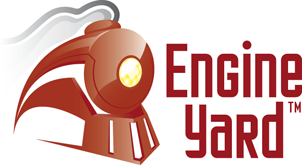 The UX Factor
Event Date : 10 Apr 2013
Time : 2pm - 5.30pm
Location : The Auditorium, The Digital Hub, Crane Street, Dublin 8
Normal price per person : €50.00
IIA member price per person : €0.00
"The UX Factor" is the first of the IIA's FOUR Deep-Dive half day conferences exploring some of the most important and emerging themes in the digital industry. Focusing on UX and design, this conference will be attended by industry experts, UX and design practitioners, business partners and customers to discuss and debate some of the key issues and trends in the world of user experience, digital design, development while providing inspiration and practical knowledge for you to take away.
Key topics include inclusive design, mobile development and bridging the gap between aesthetic design and effective customer experience.
- Maurizio Pedrazzoli - Creative Director at MU, London Previously Senior Interaction Designer at Expedia
- Damian Cranney - Founder / Director at Big Motive
- More names to follow!
Why User Experience Matters
UXPA Ireland hosted a meeting of companies, practitioners, and interested parties
Many of the most important interactions with a business take place before you actually become a customer – like looking around a shop, waiting to be served, or seeing an advert. This is why many web and software designers use the term user experience to reflect that the person interacting with the product or service may not be a customer as such.
Amid the rise of digital technologies and marketing, some might regard User Experience as a business buzzword.
- What is User Experience all about?
- Does user experience make a difference, and if so, how?
- Who are the people doing it?
- How can you improve the user experience of your product or service?
- How can you get involved or find someone to deliver UX services for you?
The UXPA hosted this event to bring together interested parties to discuss these questions and more.
Event Programme
Thursday, February 28th, 2013 from 6:25 PM to 8:30 PM (GMT) – Meet @ The Customer Experience Room, Eircom,
1 HSQ, Heuston, Dublin
and refreshments
Welcome from the UXPA Ireland President, Stephan Weibelzahl
An overview from UX Consultant and Author, Matt Watkinson
Viewpoints from the agency, client-side, and academic spheres of UX
A Q&A session with the panel of speakers
19:45 – Networking
Resources
Matt Watkinsons's book, The Ten Principles Behind Great Customer Experiences, is available from Amazon
Jurek Kirakowski kindly made his presentation slides on User Experience – What is it? Is it profitable and Consider to join the U-Test mailing list.
Buzz
Contribute to the buzz and discussion on Twitter @UXPAIreland


Sponsors
Big thanks to our event sponsors: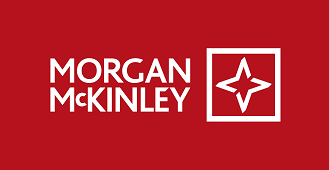 About UXPA Ireland
The User Experience Professionals Association (UXPA), formerly UPA
promotes collaboration and excellence in UX
supports individuals who are involved in the research, design, and evaluation of user experiences. 
UXPA is a global organisation with supporting local chapters around the world.
UXPA Ireland Launch
The official UXPA Ireland launch took place on the 8th of November 2012 on World Usability Day — at the National College of Ireland (NCI), Dublin. The guest speaker was Tom Tullis author of Measuring the User Experience and Beyond the Usability Lab, Adjunct Professor at Bentley University and VP of User Experience Research at Fidelity Investments.
Tom also took the below photos at the event.